Location: C. David Naylor Building, 6 Queens Park Crescent W, Room 6, Toronto, ON M5S 3H2
Event Date: Mar 20, 2017 5:00 PM to 7:00 PM
This event is part of the CivE Distinguished Lecture Series and will be followed by a panel discussion.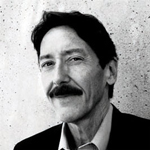 Title: Network Design, Built and Natural Environments and Active Commuting
Speaker: Robert Cervero, Department of City and Regional Planning, University of California, Berkeley
Abstract: This talk will summarize research done by Professor Cervero over the past 10 years on how networks designs, mixed land use patterns, amenities, and natural landscape influence active commuting, focusing on cycling but also walking and running to work.  The work is drawn from empirical research he has done on this topic in the San Francisco Bay Area, Bogota Colombia and most recently, for a number of British cities.  Thus the talk will have an international flavor and scope.
Bio: Robert Cervero works in the area of sustainable transportation policy and planning, focusing on the nexus between urban transportation and land-use systems. He is Friesen Chair of Urban Studies as well as Director of the University of California Transportation Center (UCTC), a multi-campus research center devoted to advancing economic competitiveness, sustainability and livability in the transportation sector. His current research focuses on the intersection of infrastructure, place-making, and economic development, integration of BRT and hybrid services, bikeway network performance, and sustainable transportation policies for the Global South.
Professor Cervero has and continues to serve as an advisor and consultant on numerous transportation and urban planning projects worldwide. He is the first-ever recipient of the Dale Prize for Excellence in Urban Planning Research and is a two-time recipient of the Article of the Year Award from the Journal of the American Planning Association.  In 2013, he was ranked among the top 100 City Innovators Worldwide by UMB's Futures Cities.  He chairs the International Association of Urban Environments and the National Advisory Board of the Active Living Research Program of the Robert Wood Johnson Foundation and serves on the advisory board of the Future of Urban Development Initiative of the World Economic Forum, the U.S. Environmental Protection Agency's Board of Scientific Councelors, and the American Planning Association's Emerging Issues Task Force.  He was a contributing author to the recent IPCC (International Panel on Climate Change) Fifth Assessment and UN-Habitat's 2013 Global Report on Sustainable Mobility. Professor Cervero serves on the editorial boards of 8 academic journals, including Urban Studies and Journal of the American Planning Association, and is a faculty affiliate of a number of research units on the Berkeley campus.
Moderator: Professor Paul Hess, Geography and Planning, University of Toronto
Panelists:
Geoff Wright, Commissioner of Transportation and Works, City of Mississauga

Barbara Gray, General Manager, Transportation Services, City of Toronto

Steven Farber, Assistant Professor, Department of Human Geography, University of Toronto Scarborough