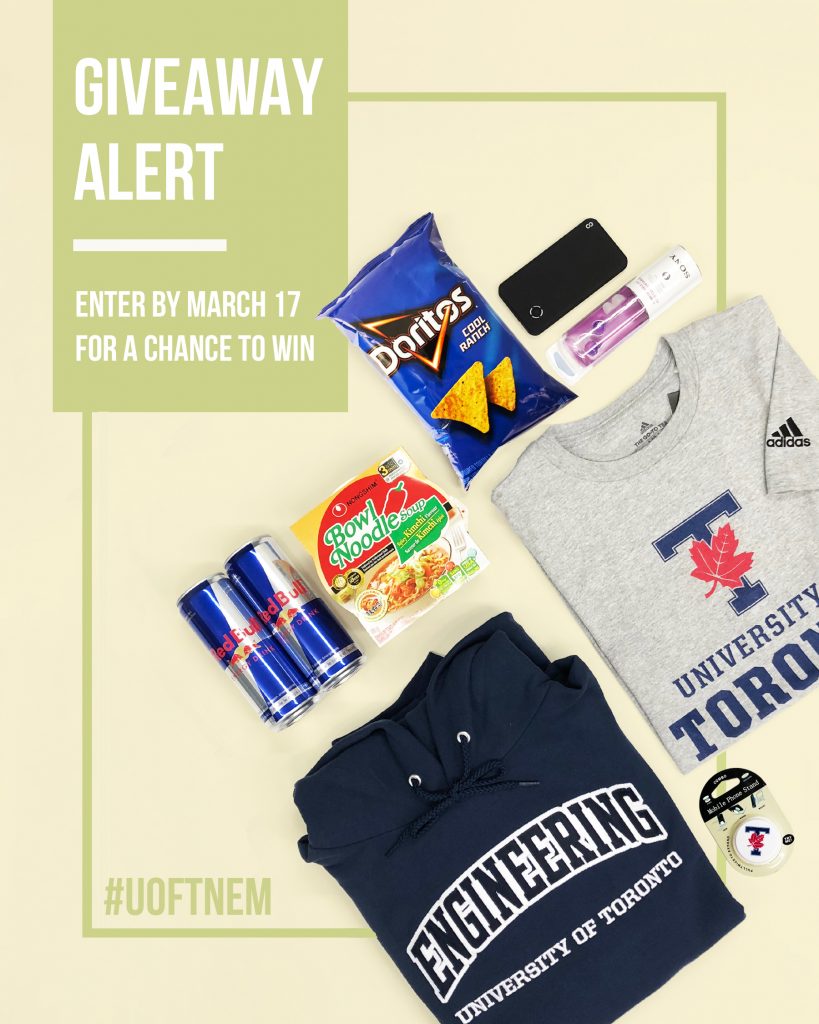 Official Rules (the "Rules") for Contests Offered by University of Toronto Faculty of Applied Science & Engineering("U of T Engineering" or "We" or "Our")
SPONSORS AND PRIZES
CONTEST SPONSOR:
U of T Bookstores, 214 College St, Toronto, ON, M5T 3A1. This contest is in no way sponsored, endorsed or administered by, or associated with, Facebook or Instagram.
ANNOUNCEMENT OF PRIZES
U of T Engineering and U of T Bookstores may sponsor contests on Facebook or Instagram (each a "contest" or "giveaway"). The prizes, starting and closing dates and times and the details to enter for any such contest will be announced in a status post.
ELIGIBILITY AND FEES
ELIGIBILITY
Contests are open to students currently registered in the University of Toronto's Faculty of Applied Science & Engineering.
NOT ELIGIBLE
The contest is not open to:
Close relatives of students (e.g. siblings, cousins, parents, etc.)
Students employed by or connected with U of T Engineering or U of T Bookstores (e.g. Work/Study Students, Casual Employees or Interns)
Students connected to or participating in competition judging
NO ENTRY FEES OR PURCHASE
There is no entry fee and no purchase necessary to enter U of T Engineering and/or U of T Bookstores competitions.