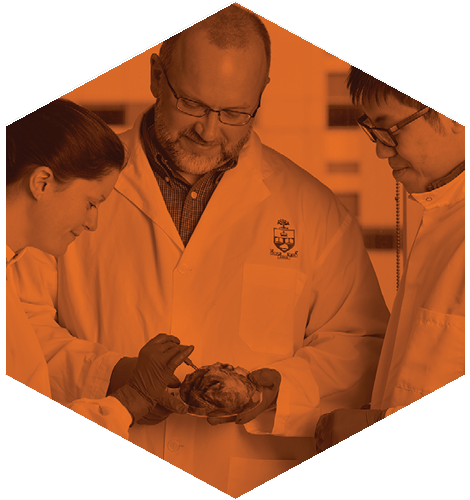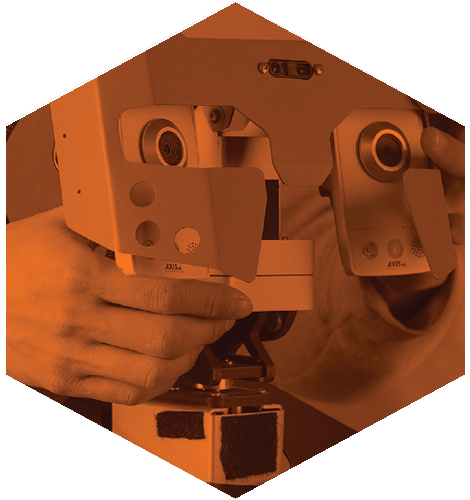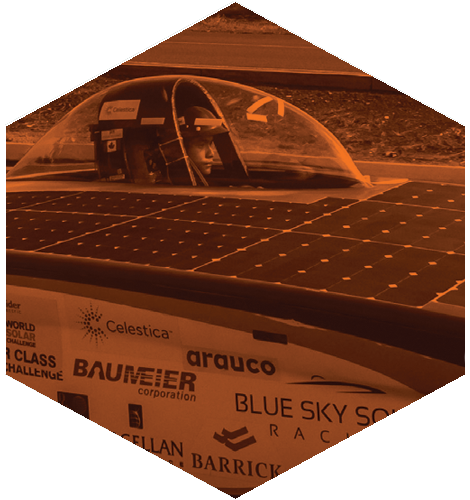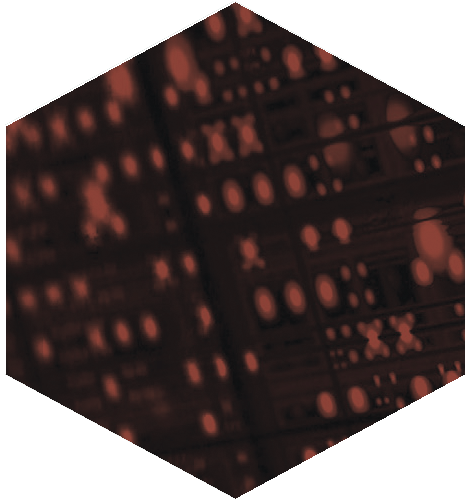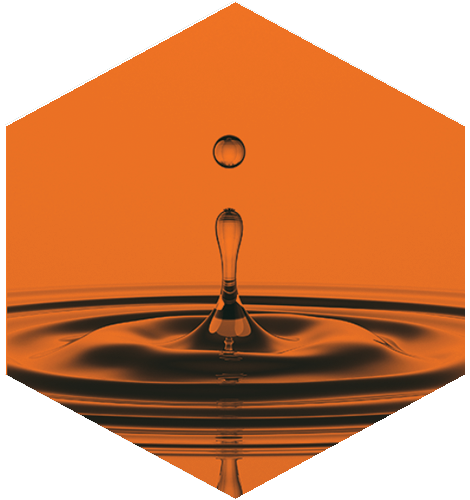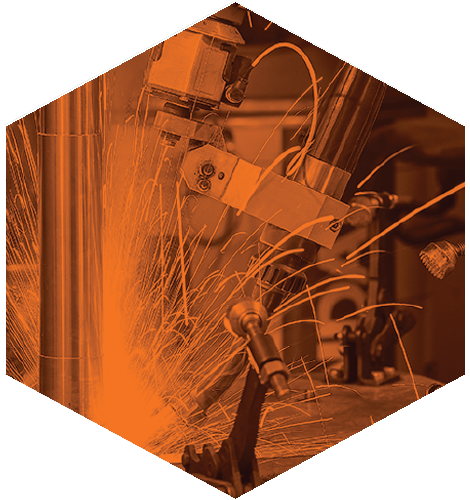 LEADING INNOVATION
STARTS HERE
The world is always changing. The global marketplace is evolving at an exponential pace.
How can you outpace the competition, embrace disruption and lead in sustainability? Discover the power of partnering with the number one engineering school in Canada.
Our industry partners have a front row seat to pioneering engineering innovation. Together we are solving industry's most complex challenges and advancing technologies to maximize impact in business, our economy and society.
Access a research community of trailblazers driven by ingenuity, excellence and creativity, recruit the global technology leaders of tomorrow, and leverage our leading edge research infrastructure.
Together we can bring your vision to life.
Reasons to Partner
with U of T Engineering
U of T Engineering has the breadth and depth of research excellence as well as the capacity to effect global change across these key domains.
Find the U of T Engineering researchers with the expertise to solve your most complex challenges
Our partnerships with industry, government and other stakeholders enable U of T Engineering researchers across our Innovation Clusters to develop innovative technology-based solutions that address the needs of an evolving global marketplace. As an industry partner, our Innovation Clusters enable you to approach your most pressing challenges in a dynamic and driven environment, allowing your company to be nimble in a complex business landscape.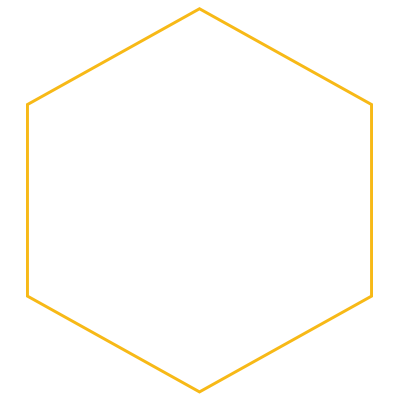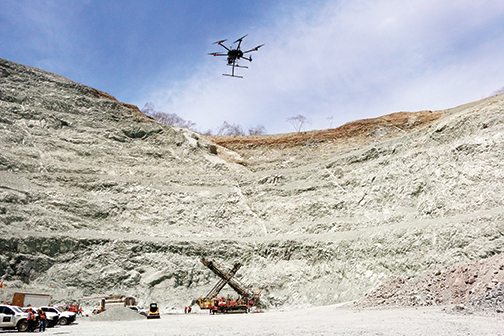 Goal-driven Partner: McEwen Mining
In 2017, Toronto-based mining company McEwen Mining partnered with U of T Engineering to apply advanced unmanned aerial vehicle (UAV) technology to their operations. Like many mining companies, McEwen Mining invests heavily in equipment and personnel to execute tasks that can be dangerous and time consuming, from mapping and production monitoring to mineral exploration and tracking stockpiles. Working with Professor Angela Schoellig from the U of T Institute for Aerospace Studies and Professor Kamran Esmaeili in the Department of Civil & Mineral Engineering, McEwen Mining is developing UAV systems for real-time mining data acquisition and decision-making. Drones fitted with advanced sensors can provide real-time aerial footage and 3D maps of sites that would be difficult to explore by traditional methods, saving the company both time and money.
"Our UAV project with U of T has provided us access to world-class aerospace and mining expertise. We have moved quickly from lab-scale experiments to field trials at our mine in Mexico. The results have already led to several technical papers and conference presentations. We hope that these findings will lead to a commercial arrangement in the near future."
NATHAN STUBINA
Managing Director – Innovation, McEwen Mining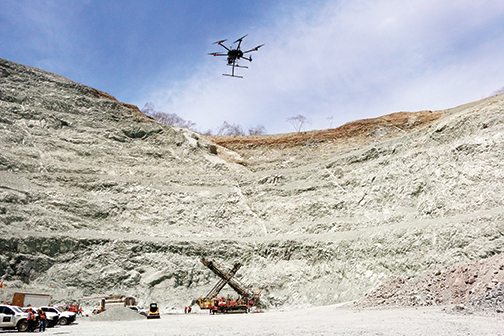 Strategic Partnership: Hatch Ltd.
For decades, Hatch Ltd. — a leading global engineering, technology and project-delivery firm — and U of T Engineering have worked together in a symbiotic relationship that encompasses research, education and mentorship. This academic industry collaboration has included a range of initiatives, from developing wind energy technologies and advancing fuel cells to exploring alternatives for energy production. Most recently, Hatch has partnered with Professor Gisele Azimi — an expert in the fields of electrochemistry, thermodynamics and advanced materials design — on a project that uses a novel technique to extract and recycle lithium from batteries. Beyond research partnership, Hatch attracts top engineering talent by hiring through the Professional Experience Year Co-op Program and offering several scholarships to exceptional engineering students.
"One of the key things Hatch is known for is bridging the gap between research and commercial operations. Having a close linkage with U of T has been an important part of that journey."
JIM SARVINIS
Global Director, Nuclear, Hatch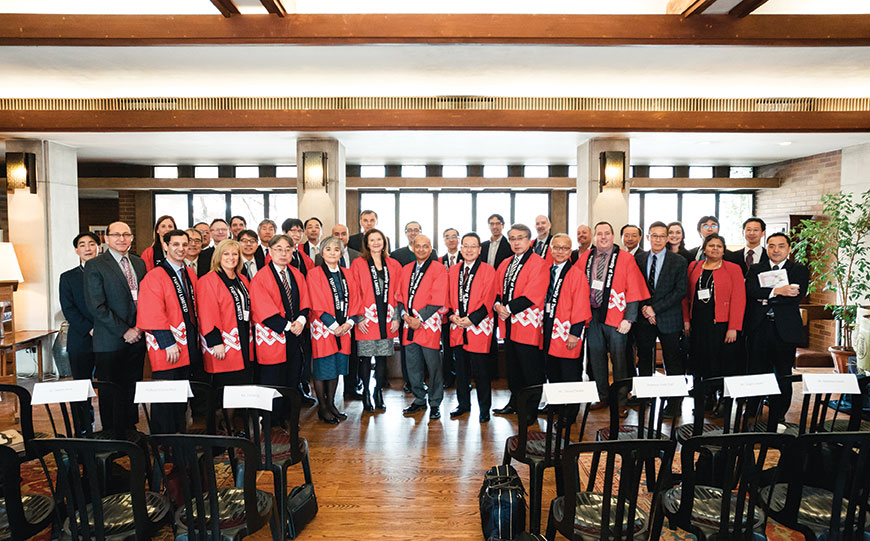 Comprehensive Partnership: Fujitsu Labs Limited
In spring 2018, multinational information and communication technology company Fujitsu Labs Ltd. launched the Fujitsu Co-Creation Research Laboratory at the University of Toronto — the company's first Canadian R&D centre. The new research hub will accelerate collaborative work in such fields as machine learning, quantum computing, smart cities, advanced health care and financial technology. Fujitsu Labs is one of the latest tech multinationals to move into downtown Toronto, drawn by the city's burgeoning global reputation in artificial intelligence and data analytics — growth areas driven by the research conducted at U of T and its affiliated hospitals. To date, this partnership has led to 10 patents, the publication of more than 30 joint research papers and over $7.5 million in direct funding and in-kind contributions for research.
"Fujitsu's continued collaboration with this world-leading institution further strengthens and catalyzes our ability to produce research innovations. Establishing the Fujitsu Co-Creation Research Laboratory at the University of Toronto is the next step in advancing this flourishing relationship."
Tatsuya Tanaka
President, Fujitsu Laboratories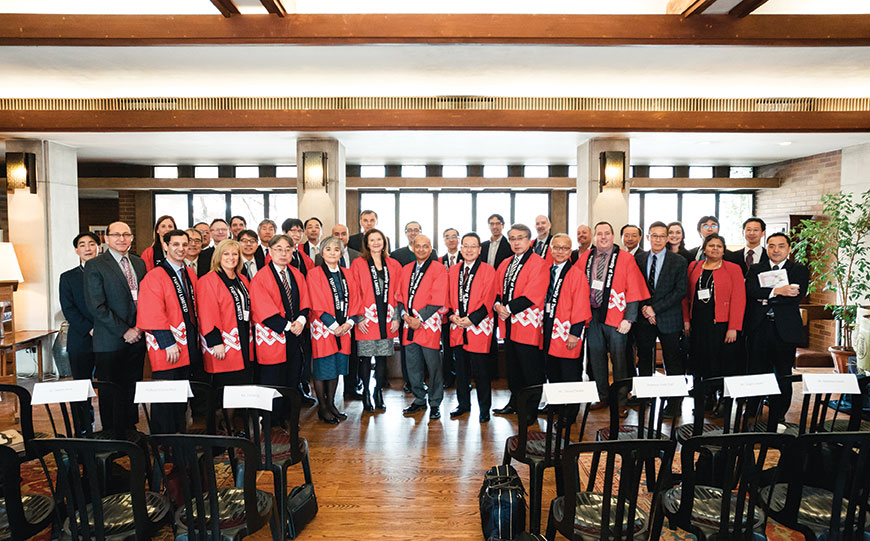 Together, we can build innovation from the ground up
Contact us to explore the boundless potential of research and technology development.
LEADING INNOVATION STARTS HERE
Connect with us to discuss how a partnership with U of T Engineering can benefit your organization.