Making a confidential disclosure
Disclosing Incidents of Bias, Discrimination, Harassment or Unprofessionalism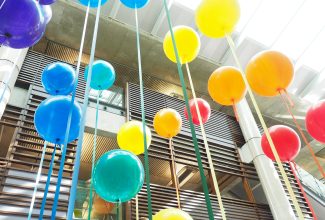 Engineering Positive Space
Learn about the Engineering Positive Space Committee and access resources
Black Cultural Competency Toolkit
This self-directed toolkit includes curated multi-media resources
Indigenous Cultural Competency Toolkit
The toolkit includes workshops, events and self-educational tools
Our Shared Values of Diversity, Inclusion and Professionalism
Dear students, faculty, staff and alumni,
Here at U of T Engineering we wish everyone to feel that they belong here. Our vision is that the school looks, feels and acts inclusive, equitable and professional.
To achieve this vision, we are taking actions to create a place, a climate and a culture free of harassment, discrimination or intolerance of any kind including gender bias, anti­-Black racism, anti-Indigenous racism, anti-Semitism, Islamophobia, homophobia, transphobia, sexism, ableism, and ageism. We do this work to have a positive effect on team innovation1, on the collective intelligence of working groups2, and to let everyone bring forward their best selves3. This approach is backed by research.
Our experience in this global pandemic has reaffirmed the importance of community, social justice and mutual respect for the dignity and worth of every person. And those that graduate from U of T Engineering will become the engineers that the public will entrust to protect their life, health, property, economic interests, welfare and the environment around them. To deliver on this significant responsibility, U of T Engineering is bringing more resources and collaborations for a healthy, creative, and productive university experience. They include,
Engineering schools in Canada and around the world, and society at large, have made great progress from their exclusionary origins, and are working toward becoming the inclusive places we endeavour to be. And whether learning and meeting online or in person, our aspirations of professionalism and inclusion are the same.
While we envision the community as a safe space for all, there will be failures to achieve this vision, with possible causes ranging from bias to discrimination. We have seen over the last year the grief and anger propagated by centuries of systemic and institutionalized racism and oppression, including anti-Black and anti-Indigenous racism. In response, the confidential disclosure framework gives you a way to report harassment or discrimination that you may experience or witness and provides anonymous disclosing as well.
In harmony with U of T's Statement on Equity, Diversity and Excellence, we must all commit to acting against bias, harassment and discrimination. Please consider how you will integrate the acknowledgement, respect and diversity of others into your behaviours so that together, U of T Engineering can be a place where each of us belongs, feels safe and knows that our contributions matter.
In all that we do, let us ensure our shared journey of growth and discovery is an experience that is meaningful and engaging for all. After all, our profession of engineering exists to protect people's wellbeing. That is the purpose of practicing engineering — to ethically create products or services that protect the life of people of all diversities.
Kind regards,
Engineering Equity, Diversity, and Inclusion Action Group (EEDIAG)
The Engineering Equity, Diversity, and Inclusion Action Group strives to create a community at U of T Engineering where students, staff and faculty feel acknowledged, respected and represented. Our goal is to create spaces for conversations about equity and diversity issues and implement initiatives that promote inclusion on our campus.
We acknowledge that within our community there are power dynamics that exist which can and do lead to exclusion and discrimination. By providing opportunities to reflect on our own biases and behaviors as well as learn about anti-oppressive practices we believe we can work together so that we all have an equal opportunity to achieve our full potential, through an environment of mutual respect for the dignity and worth of every person.
The EEDIAG hosts Open Discussions and TIPS (Towards Inclusive Practices Sessions) workshops. These are spaces for all U of T Engineering community members to learn, share experiences, and discuss ideas for new initiatives together. If you would like to give a suggestion for a future Open Discussion or TIPS topic please email eng.equity@utoronto.ca. We'd love to hear from you!
Interested in joining the EEDIAG? Email:
U of T Engineering Documents
Committees, Groups & Offices
Engineering Outreach
The Engineering Student Outreach Office is dedicated to contributing to the development and education of both the participants in our pre-university programs and the undergraduate and graduate students whom provide instruction and support to them. ESOO wants to ensure that the Faculty of Applied Science & Engineering at the University of Toronto prepares both high school students and undergraduate and graduate students to be engaged global citizens who see the impact of their action and just as importantly; inaction.
A collaboration between U of T's Chapter of the National Society of Black Engineers and the Faculty of Applied Science & Engineering, ENGage highlights black role models, encourages STEM literacy and promotes academic and social growth.
A one week program intended to introduce young women to STEM in an all-girls environment, taught by some of the most amazing female engineering students at U of T.
A fully subsidized program intended to promote STEM engagement within the community, Launch! Science and Engineering Camp is led by current undergraduate and graduate studens in science and engineering fields.
Student Clubs & Initiatives
Our students, faculty and staff are involved in the following groups at the Faculty and University level.
"Inclusion is not bringing people into what already exists; it is making a new space for everyone."
- George Dei
Traditional Land Acknowledgement
We wish to acknowledge this land on which the University of Toronto operates. For thousands of years it has been the traditional land of the Huron-Wendat, the Seneca, and the Mississaugas of the Credit. Today, this meeting place is still the home to many Indigenous people from across Turtle Island and we are grateful to have the opportunity to work on this land.