Dean's Message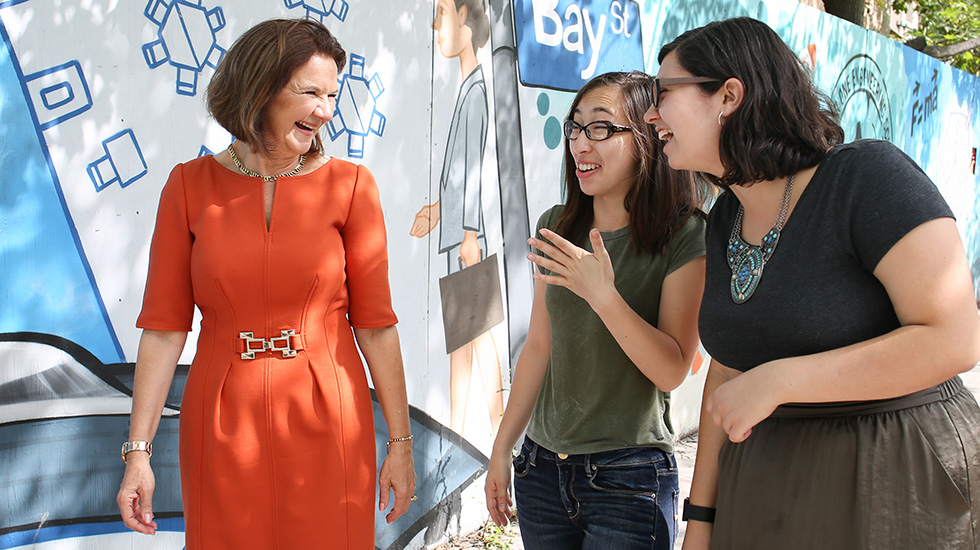 The Faculty of Applied Science & Engineering at the University of Toronto is the premier engineering school in Canada and among the world's best. Through excellence in engineering education and research, we prepare the next generation of engineering leaders to address the world's most critical challenges.
Located in the heart of one of the world's most diverse cities, our Faculty offers a rigorous technical foundation in engineering and unparalleled experiential learning opportunities that empower our students to make a positive impact. Multidisciplinary design projects, innovative minors and certificates, and leadership courses and workshops give our students the engineering and professional competencies they need to succeed in a complex global environment. Our rich entrepreneurial ecosystem nurtures student innovation from concept to startup, and our optional Professional Experience Year internship immerses students in paid engineering practice for 12 to 16 months. Throughout their studies, our students learn from extraordinary professors who are pioneers in their fields and widely recognized for their teaching excellence.
U of T Engineering is a leader in multidisciplinary and collaborative research that harnesses diverse expertise to advance innovative solutions to complex problems, such as sustainable energy, health care and global poverty. Our robust international community includes 48,000 alumni, many of them leaders in industry, government, academia and other fields.
We look forward to launching a new era in engineering education when our Myhal Centre for Engineering Innovation & Entrepreneurship opens. This new building will harness the full creative potential of our community and will be one of the finest learning and research environments available at any engineering school in the world.
I invite you to explore our vibrant community and our many online resources that showcase our Faculty's commitment to excellence and innovation.
Cristina Amon
Dean
About the Office of the Dean
As Dean of the Faculty of Applied Science & Engineering, Dr. Cristina Amon provides leadership for the Faculty's academic, budgetary and planning processes. She is responsible for the visionary and strategic leadership of one of the world's leading engineering schools, with more than 5,400 undergraduate and 2,350 graduate students, 261 faculty, 326 administrative and technical staff, and an annual operating and research budget of more than $290M.
The Faculty of Applied Science & Engineering is led by a dedicated group of academic and administrative professionals.
Administrative Leadership
The following administrative portfolios report directly to the Dean: