Engineering Positive Space Committee
Founded in 2010, Engineering Positive Space is an informal group of students, staff and faculty who work together to make U of T Engineering a place where everyone in our diverse community can feel at home. The group meets a few times each year to discuss challenges and plan for events like Pink Shirt Day and Toronto Pride, which have become U of T Engineering traditions.
Whether you identify as a member of the 2SLGBTQIA+ community or are an ally, all are welcome to join! You can:
The year's Engineering Positive Space co-chairs are: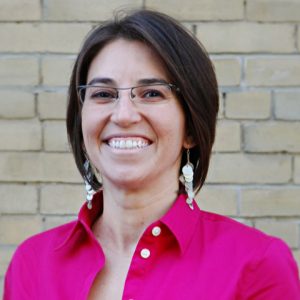 Faculty co-chair: Dionne Aleman (she/her), Associate Dean, Cross-Disciplinary Programs and industrial engineering professor in the Department of Mechanical & Industrial Engineering. Her research focuses on the medical applications of operations research to improve the quality, timeliness and efficiency of care.
Staff co-chair: Aaron Wang (he/him), Engineering Student Recruitment and Transition Officer in the Faculty's Engineering Student Recruitment & Retention Office at U of T Engineering. Aaron's work focuses on international student enrolment and equity access.
U of T Positive Space Committee
You're also welcome to join U of T's Positive Space Committee. This group of students, staff and faculty meet once a month to discuss issues and events for the diverse communities at U of T. If you would like to get involved, join the listserv.
QueerSphere
Undergraduate and graduate engineering students can get involved, connect, contribute to and improve the 2SLGBTQIA+ community experience within the Faculty through QueerSphere!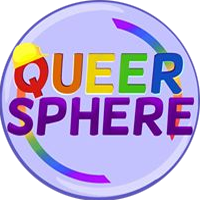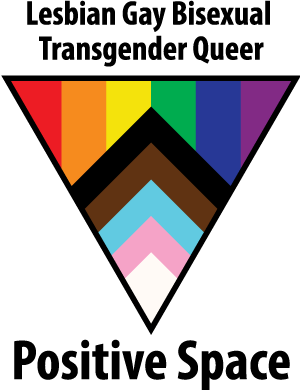 What is Positive Space?
Positive Space is an initiative that was founded in 1995 at the University of Toronto to raise awareness about the LGBTQ+ community. The founders created and distributed stickers and posters with an inverted rainbow triangle to identify allies. Since its inception, the Positive Space movement has spread to many other universities across North America.
When you see a Positive Space sticker or poster in the window of someone's office, it means the person who put it up is an ally. That person will listen without judgement. While they may not have answers to all questions and concerns, they will ask how they can support you and direct you to someone who can help.
What is an ally?
Allies are people who are not part of the marginalized group of people they are advocating for. For example, an ally could be a cisgender and/or straight person who wants to show respect and support for gender and sexually diverse people.
An ally does not speak on behalf of the marginalized group, but they show empathy toward their struggle and stand beside them in support. Being an ally is a continual practice, not a single action.
It is not meant to be a title you give yourself, but rather an identifier given by a member of the 2SLGBTQIA+ community.
How can I get an Engineering Positive Space decal for my teaching or learning space?
Email us at engineering.positive.space@utoronto.ca with your request! You can also download and print the poster series below to hang in your space.
I'd like a pronoun button. Where can I get one?
The Office of Diversity, Inclusion & Professionalism has a supply of pronoun buttons for the U of T Engineering community. Complete the form to request pronoun buttons; buttons will be delivered within the month of June.
I'd like to walk with the U of T Engineering float at this year's Pride Parade on June 25. How can I get involved?
There are lots of ways to get involved – from building the float to walking with our community. The Blue & Gold Committee set up a form for you to indicate your interest. You can also follow Blue & Gold on Instagram for updates: @bngcommittee
I displayed an Engineering Positive Space poster or decal in my office. What are my responsibilities in maintaining a Positive Space?
2. Listen to and empathize with those who have experienced harm
If a member of the 2SLGBTQIA+ community comes to you with a concern, listen to their experience and ask them how you can help. If you're unable to support them directly, you can connect them with others who can help, including:
4. Be part of the conversation!
Beyond joining the Engineering Positive Space Committee, U of T Engineering has several informal groups that discuss how we can contribute to the Faculty's collective objective to create and sustain an inclusive community. Consider joining the conversation to share your thoughts and learn from others. It's also a wonderful forum in which to meet other staff, faculty and students within the Faculty.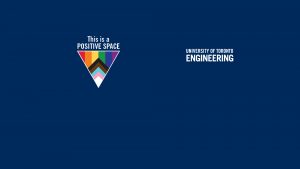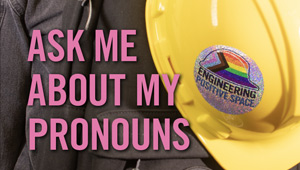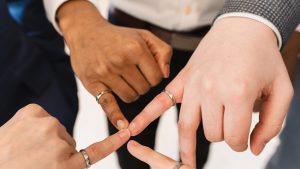 Inclusive language guidelines