The CRANIA NeuroModulation Institute (CNMI) is the educational arm of CRANIA, operating within the Faculty of Applied Science & Engineering (FASE) bringing together experts in the fields of neuroscience and engineering in a collaborative hub for neuromodulation research.
The CNMI was conceived with the mission to engineer the next generation of brain scientists by providing students with the educational framework and state-of-the-art facilities necessary to be competitive in this expanding field, along with the opportunity to participate in neuromodulation-based research activities in health care institutions throughout Toronto.
At CNMI we aim to:
Provide students with equal exposure to the clinical and engineering aspects of neuromodulation.
Help students to develop & commercialize neuromodulation interventions and technology.
Promote collaborative research projects between research institutions and industries.
Neuroscience & Clinical R&D
Interdisciplinary Collaboration
Commercialization of Innovation
Creativity, Diversity & Inclusivity
Engineering & Technology R&D
The CNMI will drive the field of neuromodulation forward by bringing together currently isolated departments within University of Toronto, hospitals, and research institutes. Participating clusters include, but are not limited to the following:
University of Toronto Departments and Institutes
---
Faculty of Applied Science & Engineering (lead Faculty)
Biomaterials & Biomedical Engineering
Electrical & Computer Engineering
Mechanical & Industrial Engineering
Department of Chemical Engineering and Applied Chemistry
Department of Materials Science & Engineering
---
Faculty of Arts & Science
Department of Computer Science
Department of Mathematics
Department of Psychology
---
Faculty of Dentistry
---
Faculty of Medicine
Department of Medicine
Department of Occupational Science and Occupational Therapy
Department of Pharmacology
Department of Physiology
Rehabilitation Science Institute
Department of Surgery
Hospitals and Research Institutes
---
University Health Network
Krembil Research Institute
KITE Institute (formerly the Research Division of Toronto Rehabilitation Institute)
Center for Advancing Neurotechnological Innovation to Application (CRANIA)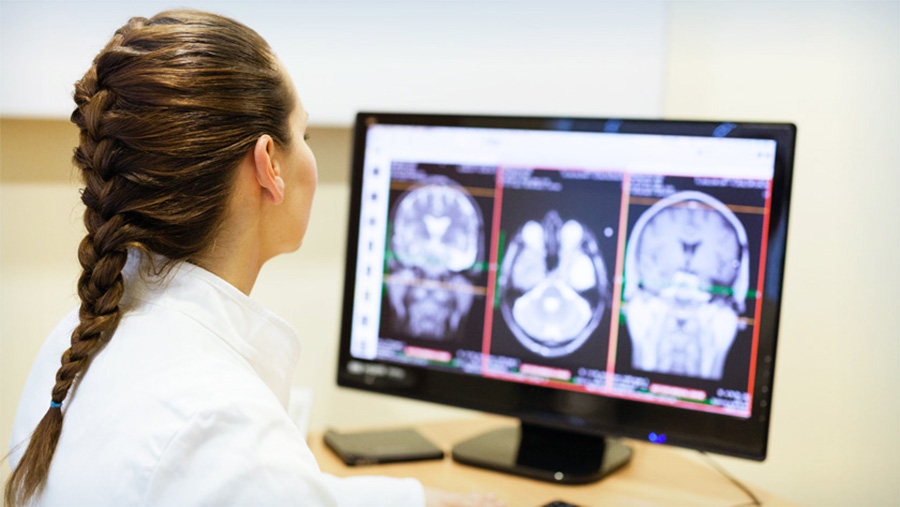 I am delighted to welcome you to the CRANIA NeuroModulation Institute, where Neuroscience research meets leading-edge technology and innovation.
Neuromodulation is the process of altering or modifying the brain, spinal cord or nerve function using advanced devices that interface with specific areas of the central or peripheral nervous system. Neuromodulation-based therapeutics hold great promise in transforming the prognosis of several disorders including Parkinson's disease, epilepsy, stroke, depression, chronic pain, spinal cord injury, bladder dysfunction, anorexia, and Alzheimer's disease – conditions that affect millions of Canadians. The field is experiencing unprecedented growth as technologically advanced therapies resulting from the convergence of machine learning, optical interfaces, and brain-computer interfaces are being rapidly developed and deployed. This is further evidenced by the dramatic market growth for neurotechnology, which is forecast to grow to $13.3 billion by 2022.
Despite this overwhelming progress, the full potential of the neuromodulation field has not been realized, owing to the scientific knowledge gap and disengagement between disparate neurotechnology disciplines. Our objective is to remove this barrier and specifically develop neuromodulation professionals instead of training engineers or clinicians. This new generation of integrative thinkers will be able to operate seamlessly in the neuromodulation space in clinical/engineering environments.
We aim to engineer the next generation of brain scientists by providing students an opportunity to develop the strong background necessary to be competitive in this expanding field. While success in research requires interdisciplinarity, collaboration and integration among varied fields of research, we believe that our vision for success can be best realized by encouraging students from diverse environments regardless of ethnicity, religion, gender identity or disability and promoting cross-cultural communication.
The CNMI is the first of its kind to connect the University's varied departments, as well as affiliated research institutes and clusters in and around Toronto, to reduce boundaries between key disciplines, and improve the lives of patients and family members suffering from neurodegenerative conditions. As Canada's leading University, we are clinical pioneers in neuromodulation research for brain disorders. We train engineers and basic and clinical scientists to become highly qualified neuromodulation experts who can seamlessly navigate the broad spectrum of disciplines and sectors at the nexus of neuromodulation education and research. We offer graduate courses in neuromodulation through participating graduate units, including lectures from neuromodulation experts. If you are interested in partnering with us or learning more about the CNMI, please feel free to contact us by email at info.cnmi@utoronto.ca. We look forward to hearing from you.
Sincerely,
Taufik Valiante