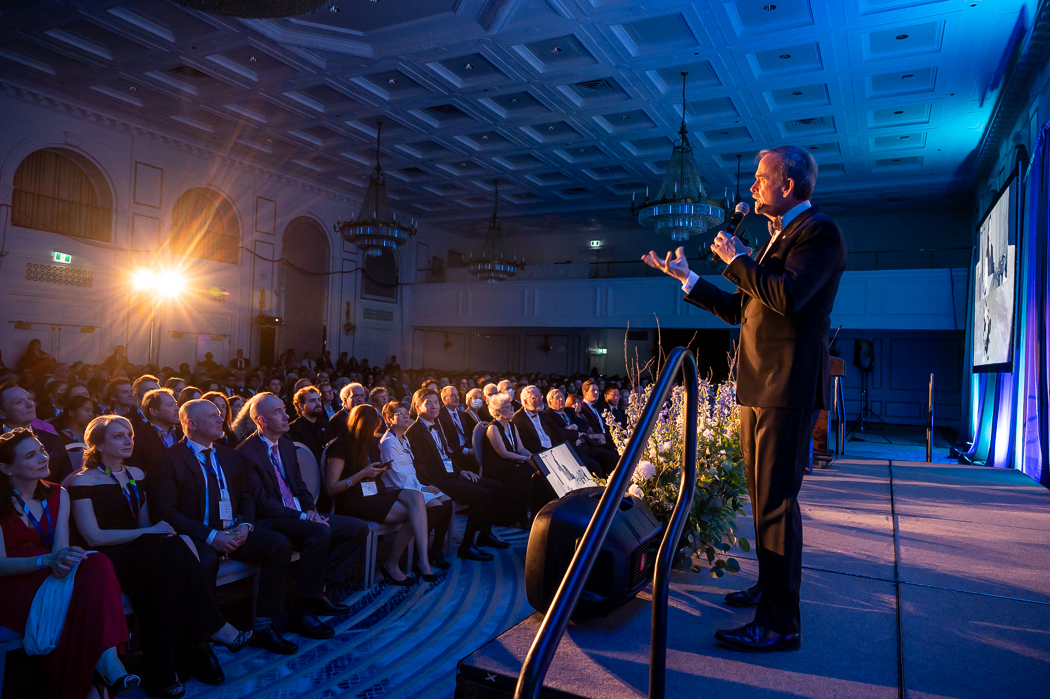 U of T Engineering community gathers to celebrate Faculty's 150th anniversary

 
On April 1, 2023, more than 1,300 members of the U of T Engineering students, staff, faculty and alumni gathered at the Fairmont Royal York hotel in downtown Toronto to celebrate the Faculty's 150th anniversary — and officially kick off its new Defy Gravity fundraising campaign. The gala event was the first in a series of initiatives that took place throughout 2023 in celebration of the past 150 years and the future to come.
The evening featured a keynote address from Canadian astronaut and engineering graduate Col. Chris Hadfield, who spoke about the power and potential of engineering as a force for good in the world. There were also exhibitions from many student clubs and teams, performances from the Skule™ Orchestra, the Skule™ Stage Band and the Lady Godiva Memorial Bnad [sic], among many others.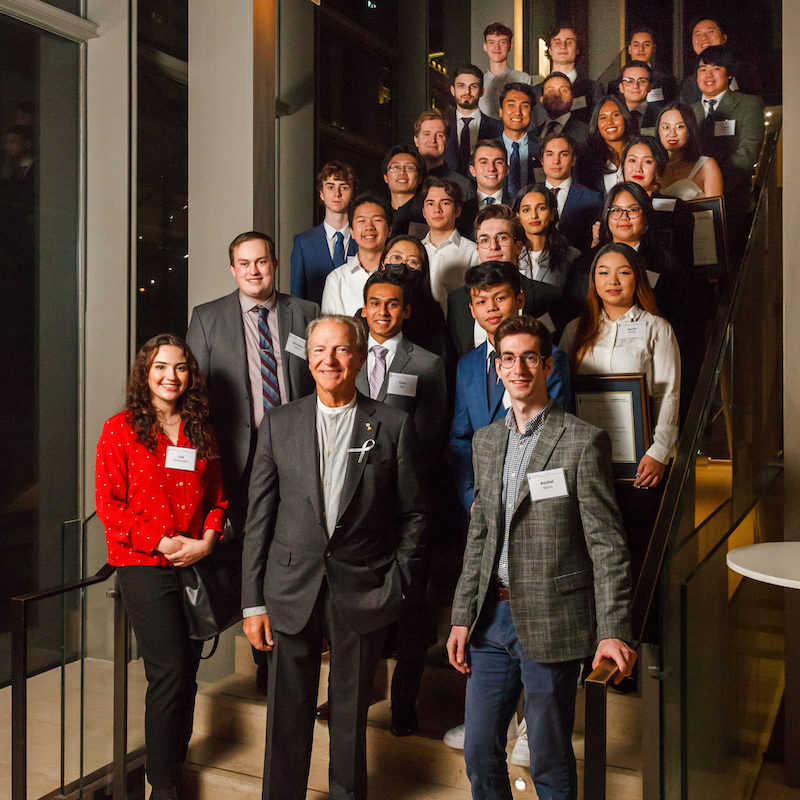 U of T Engineering celebrates 25 years of Lassonde Scholars
In December, U of T Engineering students and friends gathered for a special 25th-anniversary celebration of the Lassonde Scholarships.
The  Scholarships, valued at up to $10,000 per year, support students in the Lassonde Mineral Engineering program at U of T's Faculty of Applied Science & Engineering.
Philanthropist Pierre Lassonde (Hon DEng 2001) founded the awards in 1996 as the first step in a visionary program of giving. He has also created two chairs, supported an interdisciplinary research initiative, and donated generously to help renovate the Lassonde Mining Building and its sustainability-focused Goldcorp Mining Innovation Suite.
I got my first job thanks to a U of T alum. It was not a job that I applied for—they reached out directly only to U of T and that shows what kind of a connection the school has with the alumni.
– Channa Kumarage (MinE 1T5 + PEY)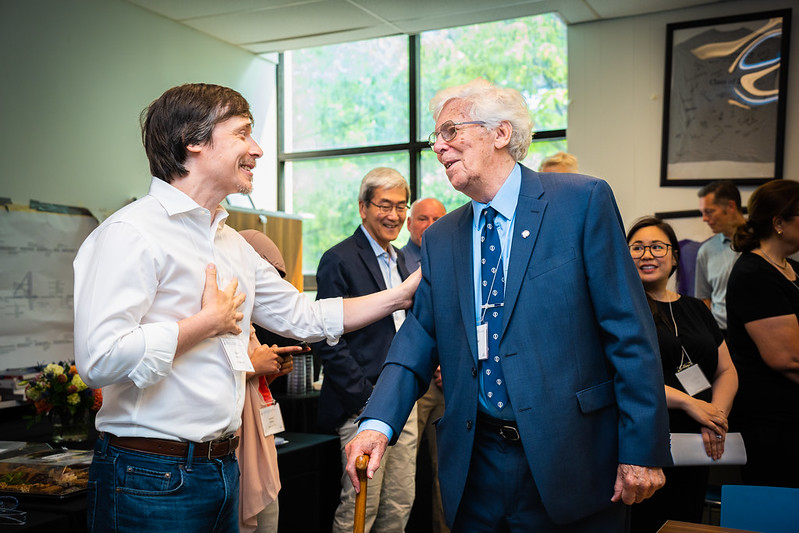 Alex McLean Scholarship
This year, former students of MSE Professor Emeritus Alex McLean came together to surprise him with generous gifts to establish a scholarship in his honour. When he heard about this campaign, he joined them in making his own contribution.
The Alex McLean Scholarship will support a materials engineering student and has already raised more than $200,000, including a $100,000 matching donation from the Department.
A celebratory event to honour Professor McLean was held on June 3.
Paul Gardiner Engineering Science Award:

Inspiring others to pursue their dreams
Sam

Mantenuto

gift enhances lab and learning spaces

 
Salvatore (Sam) Mantenuto (ElecE 8T0) is a long-time supporter of U of T Engineering. He has served founding member of the ECE Industry Advisory Board, as well as on Faculty Council.
Class of 8T8 establishe

s

t

hree

new awards

 
This year marked the 35th anniversary of the graduation of the class of 8T8 — which included Dean Chris Yip. In advance of meeting up at Alumni Reunion, the former classmates came together to establish awards that will enhance the experiences of future students: 
U of T Engineering raised nearly $21 million in philanthropic support from a variety of sources in 2022–2023. Below this figure is broken down by source and designation: 
Advancement results, May 1,

202

2

to April 30, 202

3
Gift designations, May 1,

2022

to April 30, 2023